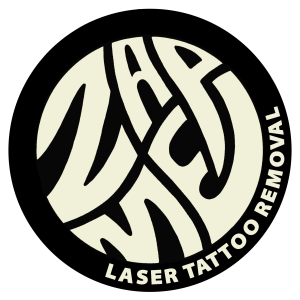 Scarlet Rose Tattoo now offer on site Tattoo Removal courtesy of Zap Me Laser Tattoo Removal.
Do you have a tattoo that you regret? Are you constantly trying to hide it? Or maybe you would like to have an old tattoo covered with a better design, but you need to have your original tattoo lightened first?
With our top of the range Q-Switched Nd: YAG laser, we can help remove or reduce any unwanted tattoos you may have.
At the Zap Me laser tattoo removal clinic in Milton Keynes, we offer a FREE consultation and patch test, where we can discuss what results you are looking for, and to see if you are a candidate for treatment. We must patch test the area 1 week before your first treatment is carried out, so we can determine skin reaction, and measure treatment parameters.
For more information click here to visit Zap Me Laser Tattoo Removal or contact us on the details below:
Tel: 07528 626661
email: contact@zapmetattooremoval.co.uk